Military defence applications require the most advanced and enduring electrical components in order to withstand vibration, shock, high/low temperature and radiation environments.
By utilising military grade optocouplers in your system design you are thereby ensuring safety, efficiency and reliability.
All of our high reliability optocouplers are manufactured and screened to MIL-STD.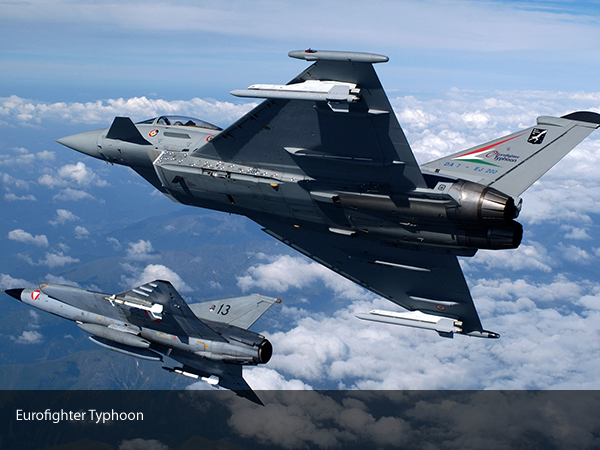 For several decades we have had the privilege of having our parts used onboard the Eurofighter Typhoon.